Search found 858 matches
by southwind

Wed Oct 07, 2015 12:27 pm
Forum: Antelope Hunting
Topic: Kansas Goat
Replies: 2
Views: 3446
Not anywhere close to a B&C buck but a good representative animal from Kansas. These farmland goats get out in the big green wheat fields and are hard to get close to especially with the 35 mph winds we had last weekend. This buck is old his teeth are worn down to nothing and he was a loner prob...
by southwind

Tue Sep 29, 2015 1:26 pm
Forum: Rifle Hunting - Big Game
Topic: Favorite Rifle?
Replies: 115
Views: 21618
I have a lot of rifles but find more and more my Winchester model 70 pre 64 featherweight in .270 win being my favorite go-to rifle.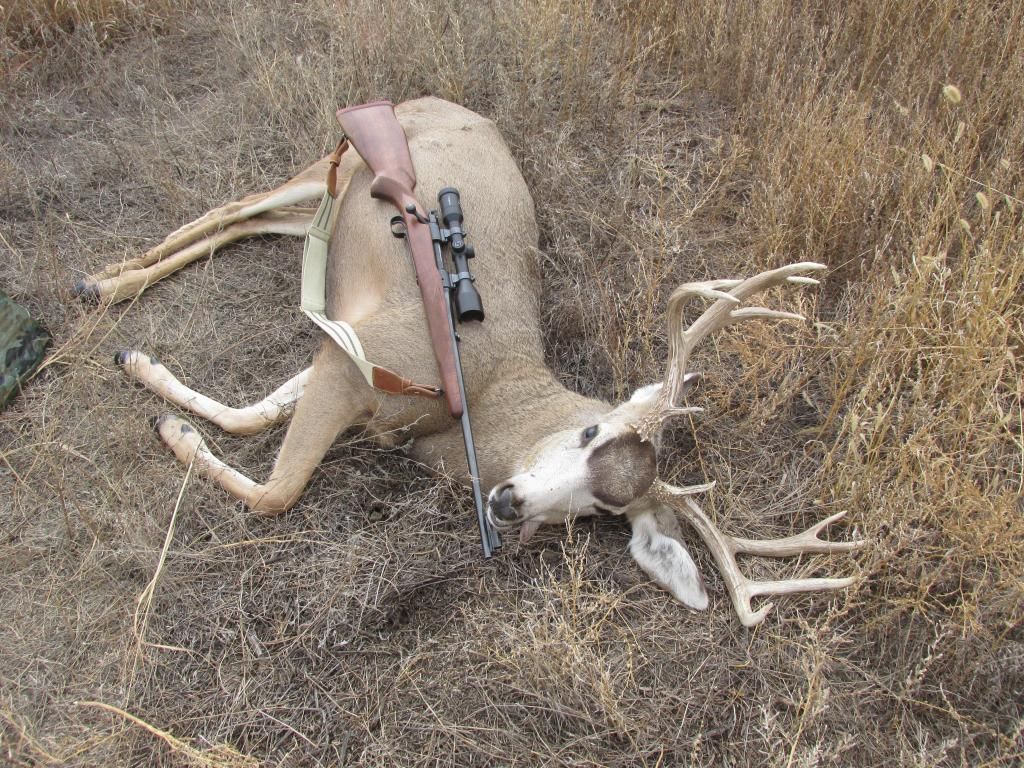 by southwind

Mon Oct 14, 2013 8:45 pm
Forum: Antelope Hunting
Replies: 1
Views: 1199
Hey you live in Wyoming, don't complain! I only get to visit.
by southwind

Mon Oct 14, 2013 8:42 pm
Forum: Antelope Hunting
Replies: 16
Views: 6759
Congrats to both of you ss and a very special time. I love those black faced bucks.
by southwind

Mon Oct 14, 2013 8:35 pm
Forum: Mule Deer - General
Topic: This Year Hunting BLM land?
Replies: 5
Views: 1429
I hunted BLM land and just figured they would have to catch me to kick me off. My cousin that works for the blm is on furlough so not sure who would be enforcing it even if closed. In 30 plus years of hunting blm I have never encountered a blm employee while in the field anyway. The 17% of the gover...
by southwind

Tue May 07, 2013 11:02 am
Forum: Upland Game & Waterfowl
Topic: weekend double down
Replies: 0
Views: 948
First off Hound hunter I hope you made it home alright. I had tried to set up a hunt with Hound Hunter on his way home to Utah from VA after his service duty but our strange off and on weekly winter weather shut us down. I found these two old Tom's without hens and wandering in search of love. I cou...
by southwind

Tue May 07, 2013 10:41 am
Forum: Campfire Talk
Topic: Is this you? be honest
Replies: 6
Views: 1646
Actually I do practice in field conditions, positions and temps in addition to any bench work but I wouldn't be happy with a 6" group at 100 yards unless I was shooting off hand balancing one legged on a post in a 50 mph driving sleet storm.
---