Fawn

Posts: 20
Joined: Fri Dec 26, 2008 1:34 pm
Sorry I have been away for a while. Been trying to get things situated and squared away. Since my absence I have started playing with paracord. Making some call lanyards, rifle slings, etc. to try and make some extra money. If you are interested in any of the products please send me an email, pm me, or reply to the thread. an email address for these products is
paracordsurvivalproducts@hotmail.com
Call Lanyard used for either predators or ducks: $25 shipped
closeup of lanyard neck area: this one is woodlands camo and coyote tan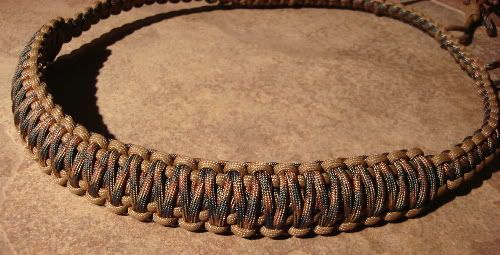 Coyote Drag: $15 each shipped
Rifle Sling (with shoulder upgrade on standard sling) contains approx 68 ft of cord: $60 each shipped, multiple sling orders at a reduced price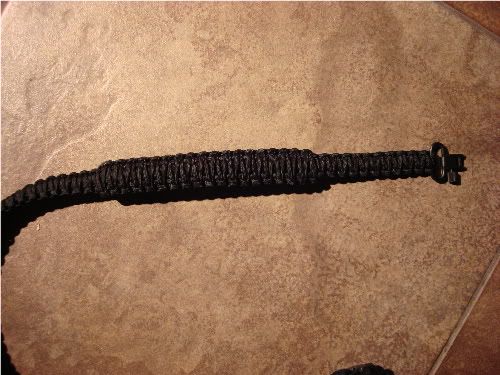 I have a picture of a small section of the belt I make:
Also, a hip carry small game/bird holder. useful for ducks, squirrels, rabbits, pheasants, chukar, etc. $15 each shipped. I will be having another bird carrier that is for shoulder carry within the next week.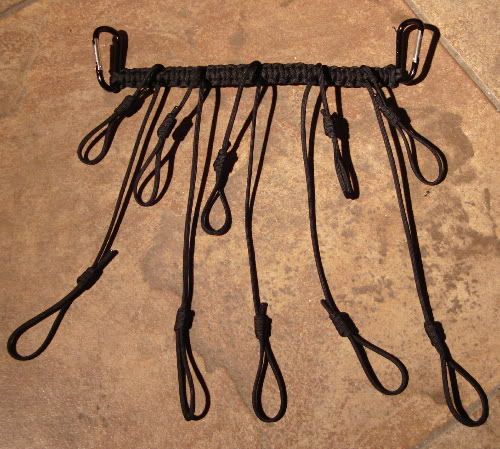 Bow Sling: mounts at the stabilizer, $12 each shipped.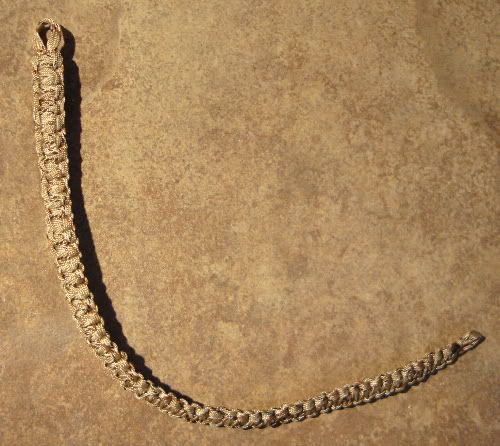 DG
---
Very nice work! Good luck with your sales!
It ain't the size of the gun but the placement of the bullet.
---
Fawn

Posts: 20
Joined: Fri Dec 26, 2008 1:34 pm
Thank you sir. It wont make me rich, but if I can pay for a couple of tanks of gas paid for them I think Im doing pretty good.
---
Fawn

Posts: 20
Joined: Fri Dec 26, 2008 1:34 pm
ACU Camo Rifle Sling:
Waterfowler's Bird carrier: $30 each shipped
---
If you made something like this, you would have a product for us archers. You could of course throw your own spin on it to make it yours. I would be interested if you came up with something like that.
http://www.ridgerunnerslings.com/
Just another something to boost your sales...
The right thing to do and the hard thing to do are usually the same thing
---
---
Who is online
Users browsing this forum: No registered users and 4 guests