Just a few pics of (dead) coyotes I've taken recently.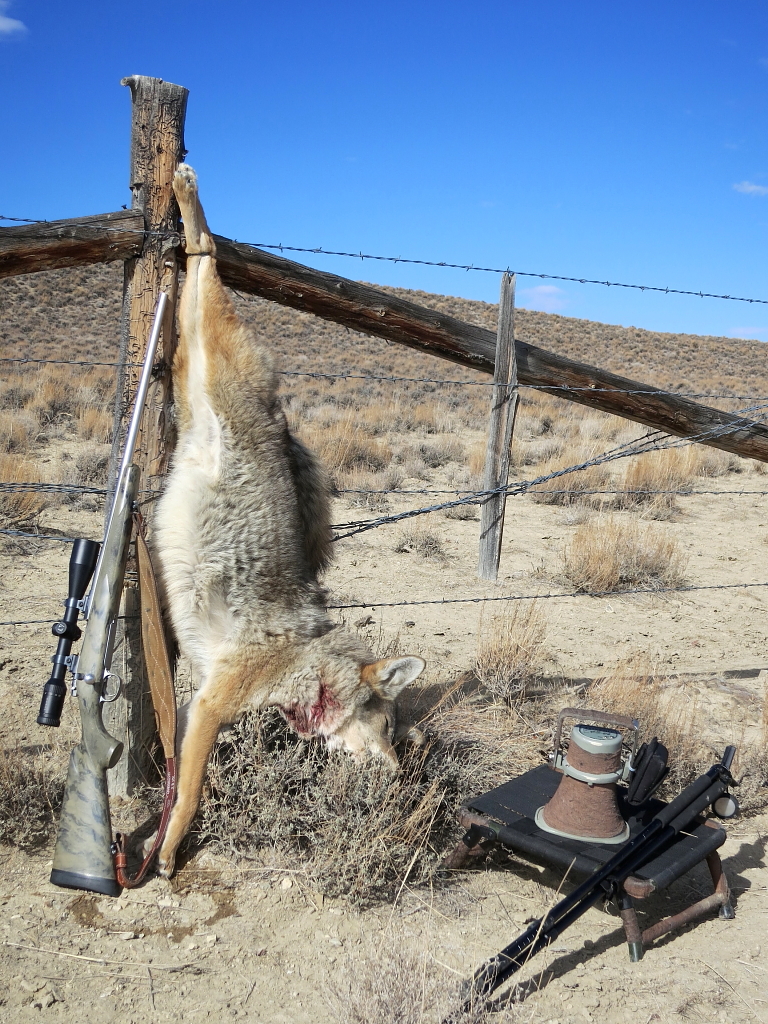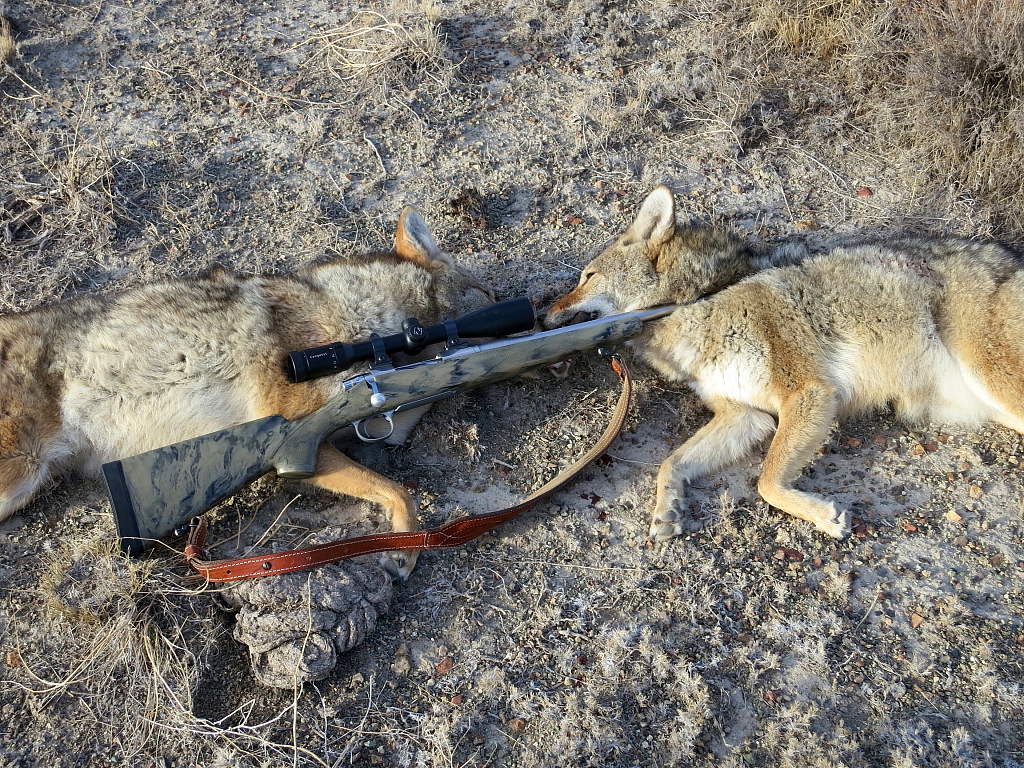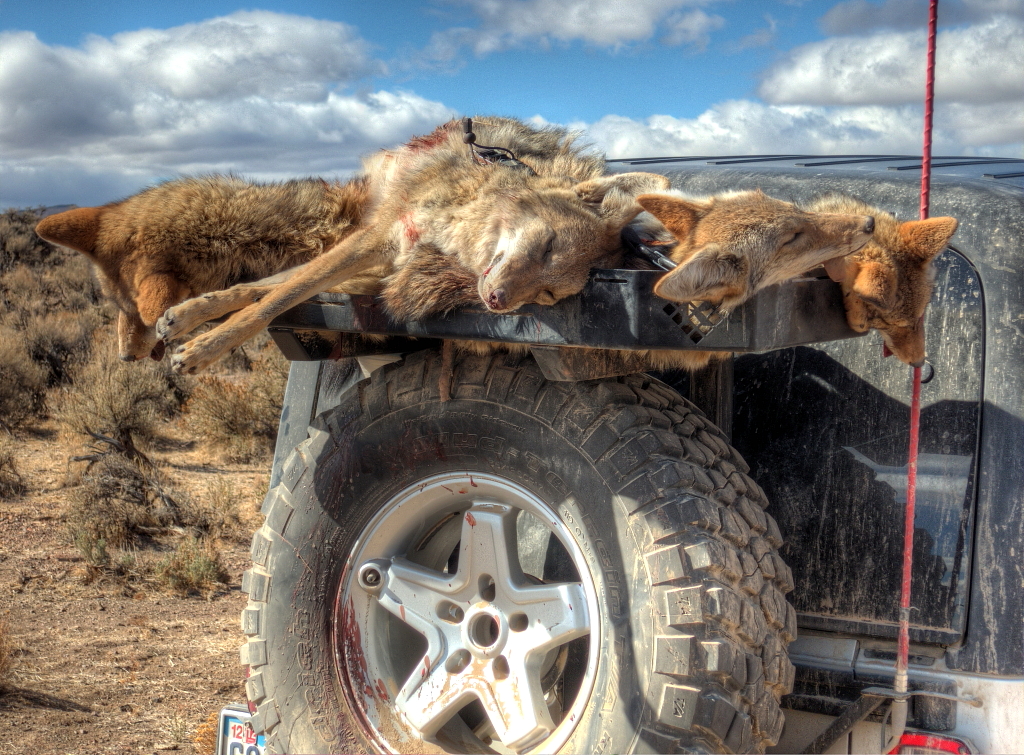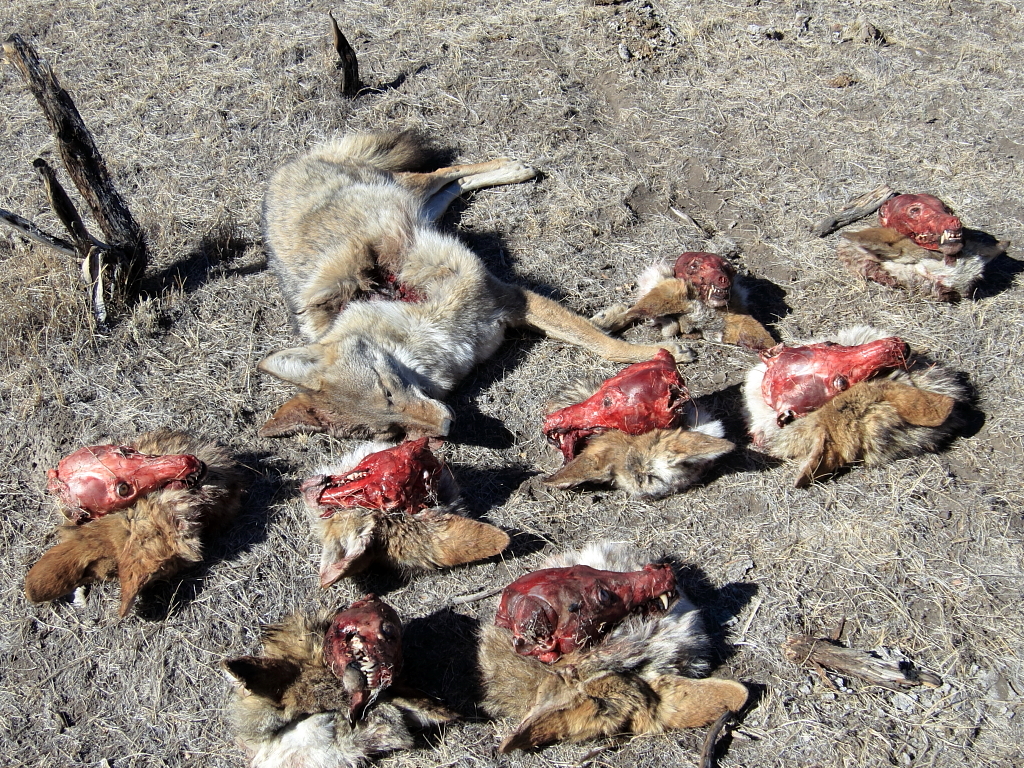 I like this one. Took my nephew out for his first day of coyote hunting two weeks ago, he did great!
- Dave
---
Now thats what I would call
whackin and stackin
.
Good job.
Live to hunt, hunt to live.

Don't argue with an idiot; people watching may not be able to tell
the difference.
---
Site Admin

Posts: 9994
Joined: Thu Oct 10, 2002 9:34 pm
Location: St. George, UT
Contact:
Wow you've done well, how long does it take you to cape the heads out on a coyote like that?
---
How long depends a litle bit. The older/bigger the coyote and the longer it has been dead or the colder it is, the more time it takes. I'm not very fast, it takes me anywhere from about 3 minutes on a still warm young one, to 10 minutes for a frozen old boss dog.

I've seen guys that do it way faster. Heck, one of my best old friends, who passed away last year, could skin a whole coyote in less time than it takes me just to peel a meathead. Saw him skin many a coyote in 3 minutes or less.

- Dave
---
---
Return to "Cougar, Bear, Coyote Hunting etc."
Who is online
Users browsing this forum: No registered users and 1 guest