Yeah, its July, trapping season is months past and months away still. Thought I would liven up the board with a few pics from last season
Utah cat-nice tom
Colorado cage cat- BIG tom
grey fox
badger
very pretty "yellow" cat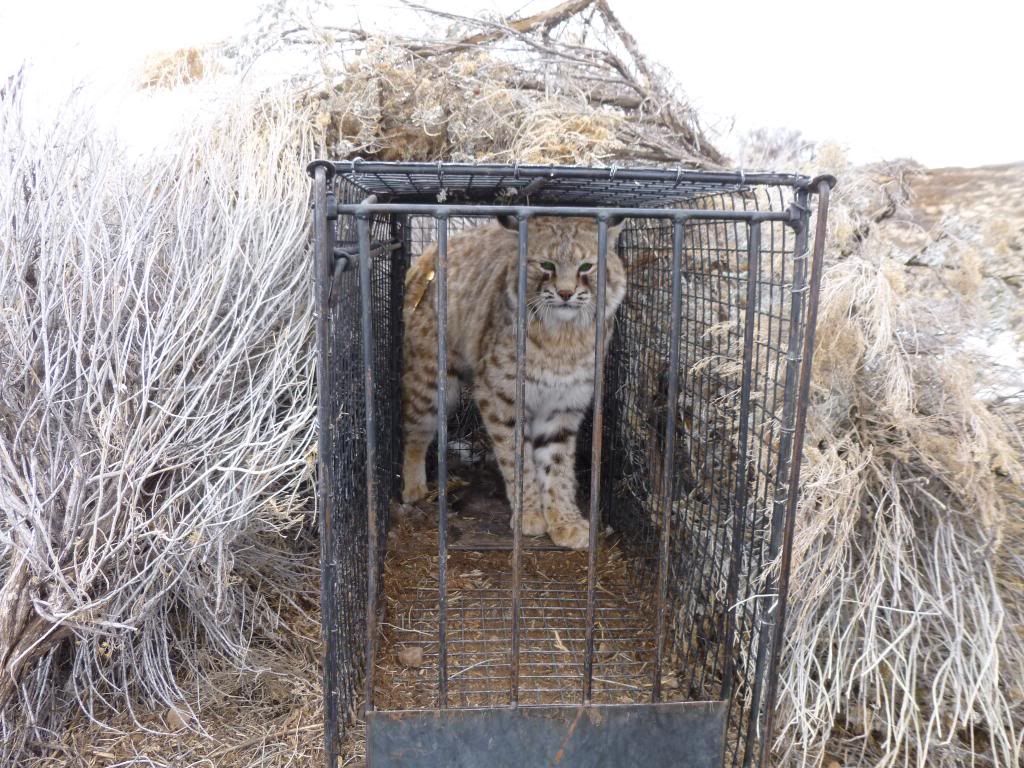 Just a few of the many pics I have. Thought I would show the varriety of critters I run into. I didn't get a pic of the skunk
---
Great pics and thanks for livening up this board!
It ain't the size of the gun but the placement of the bullet.
---
Monster

Posts: 1073
Joined: Fri Sep 18, 2009 5:49 pm
Location: Building America
Great looking critters....especially those cats.----SS
"Only accurate rifles are interesting"-----Col. Townsend Whelen
---
Site Admin

Posts: 9996
Joined: Thu Oct 10, 2002 9:34 pm
Location: St. George, UT
Contact:
Yea this board needs a jump start, THANKS!
Cool pics and would love to see more.
---
---
Return to "Cougar, Bear, Coyote Hunting etc."
Who is online
Users browsing this forum: No registered users and 3 guests