I went ahead and bought a leftover first season either sex elk tag with hopes of tagging the Big Six that I have so many pic of. I didn't get him, but that is a story for another post. I did tag a bull on opening morning, a nice 4 x 5. I did see the Big Six, too far away for me to shoot. Anyhow, these pics were taken 2 days before 2nd season opened. I have not heard of anyone tagging him during that season. Sorry for the bad exposure.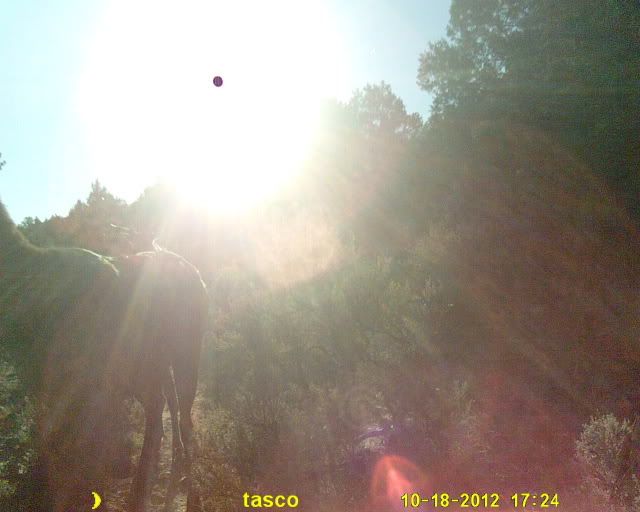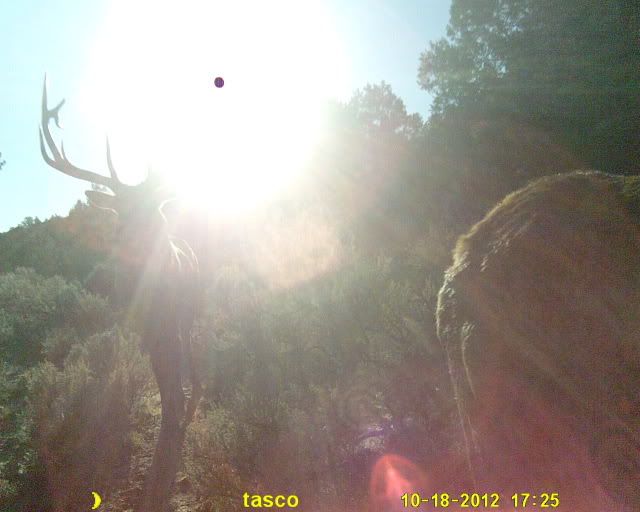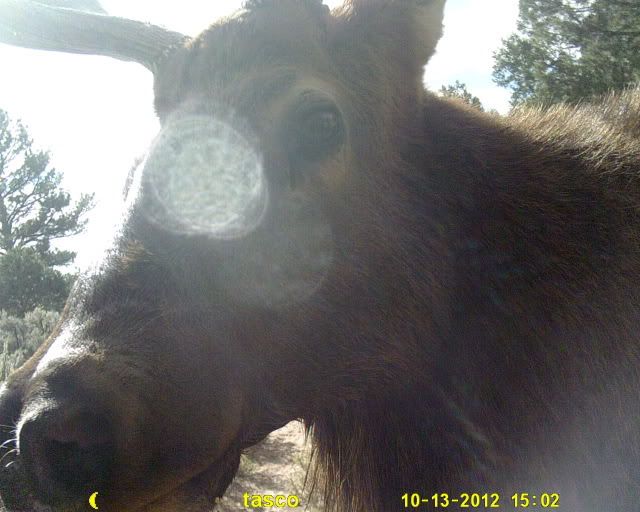 This bull is not the Big Six (we go by the size of his bases) but he walked by the camera the same afternoon after I shot my bull 100 yard from here. I was sitting on a big rock just to the right and uphill from the camera and where this bull walked. Makes one wonder if I should have waited (I was prepared to sit all day, but was tagged out by 7:30 that morning). Oh well, a bull in the cooler is worth 2 in the bush right?
---
2 point

Posts: 150
Joined: Sat Jul 31, 2010 9:55 am
Location: Hesperus, CO
You weren't the only one in SW Colorado that didn't find the Big Boy they were after! There was a bull in the 330-340" range that I was looking for that disappeared like the wind......heck I think most of the elk disappeared like the wind in the area.
---
Looks like he is looking right into the lens.
---
---
Who is online
Users browsing this forum: No registered users and 2 guests