BC is pumping out some big deer this year. A 20 year old kid arrowed this monster recently. Wishing I had held off for a bigger buck after seeing this pig.
score is 203 5/8 and non typical is 215 4/8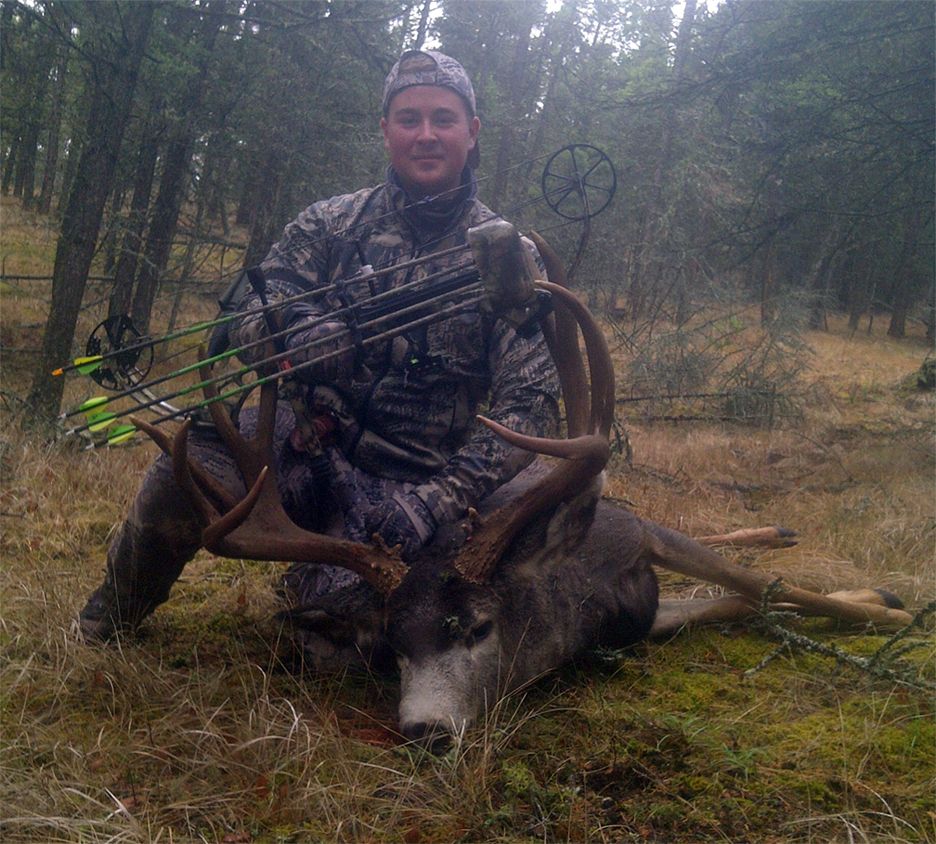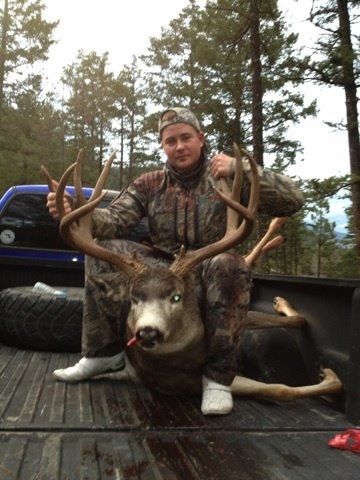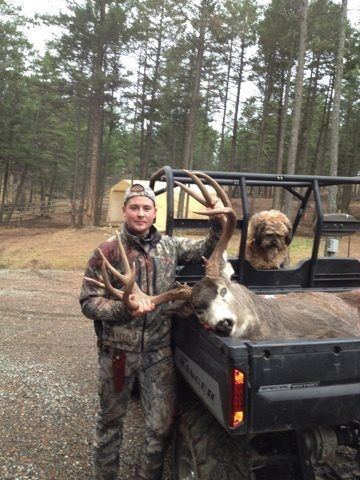 ---
Monster

Posts: 1073
Joined: Fri Sep 18, 2009 5:49 pm
Location: Building America
Wow factor buck! Thickness is the most important characteristic in my book.------SS
"Only accurate rifles are interesting"-----Col. Townsend Whelen
---
Site Admin

Posts: 9997
Joined: Thu Oct 10, 2002 9:34 pm
Location: St. George, UT
Contact:
Mass is incredible and love those dark horns. What a sweet buck, talk about an impressive inline also. Goodness!
---
Spike

Posts: 98
Joined: Sun Sep 20, 2009 4:45 pm
Location: Northern Colorado
holy cow. thats huge mass
---
---
Wow, that is the kind of buck dreams are made of.
---
2 point

Posts: 268
Joined: Sun Apr 08, 2007 5:26 pm
Location: little hidden valley
Contact:
Stud buck!! congrats
"Big bucks didn't get big from being killed when they were young, Let Em' Go Let Em' Grow "-KB
---
Heck of an archery buck.......congrats to the hunter.
BOHNTR )))-------------->

Bowhunting Editor-Western Hunter Magazine
Pope & Young Measurer
Boone & Crockett Measurer

---
Fawn

Posts: 17
Joined: Sun Feb 27, 2011 7:02 pm
---