We'll been a good year so far. My son killed a doe with his crossbow and my daughter has shot her first two deer. She killed a muley doe and turned around and shot a whitetail doe that night. What was really cool was she killed her muley at 25 yards after we stalked the deer for about an hour. It was a lot of fun. My son killed his doe from my tree stand and it was his first archery deer. This has been a great year so far and we have till mid January. We have totaled four whitetail and three muleys so far. No bucks, we are trying to manage the herd and the biologist told us to start wackin does. I don't know if we will kill any bucks in the next few years to get the age structure and buck to doe ratio right but we are having so much fun it really doesn't matter.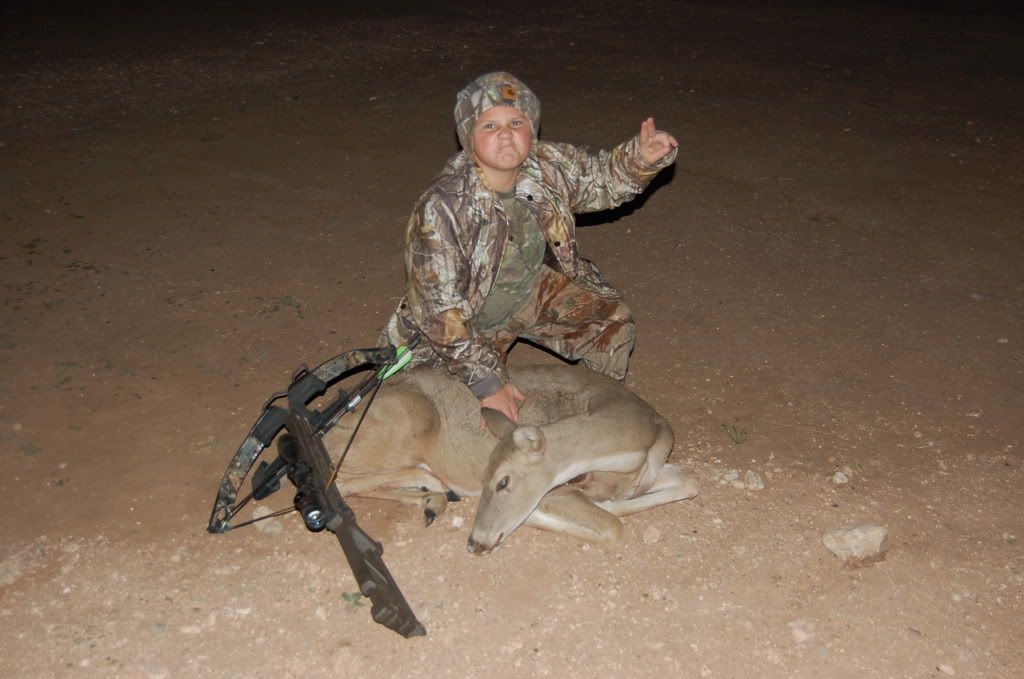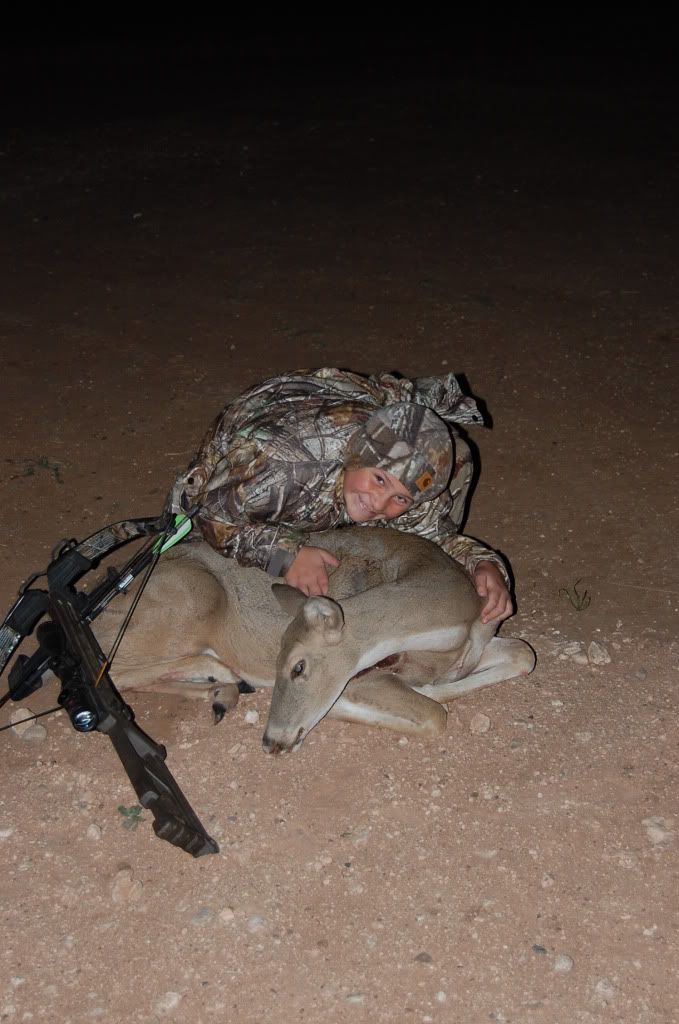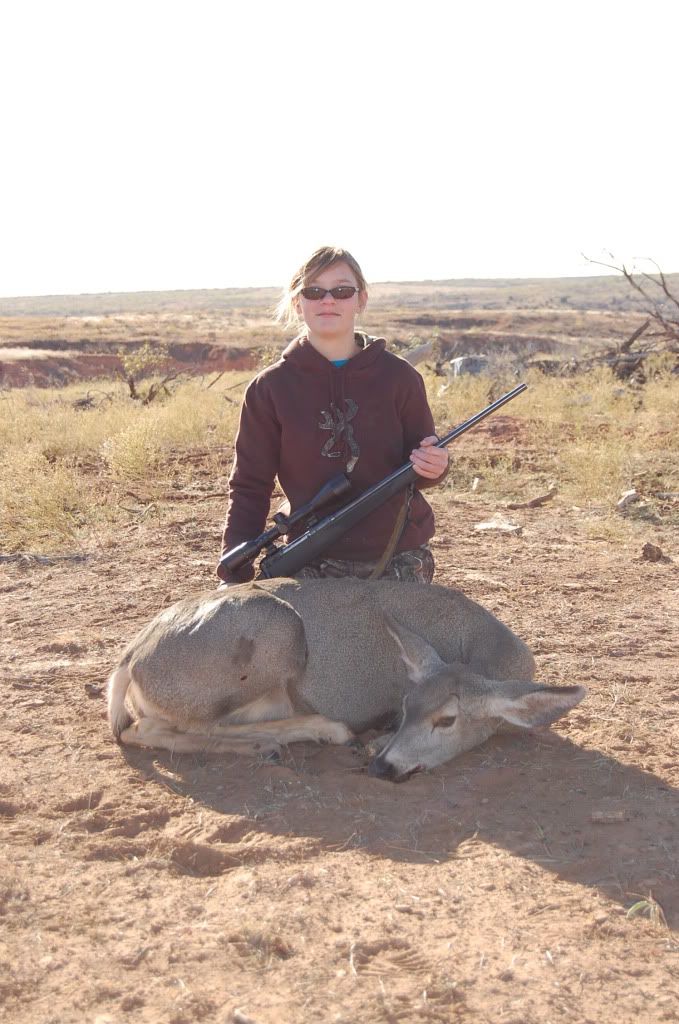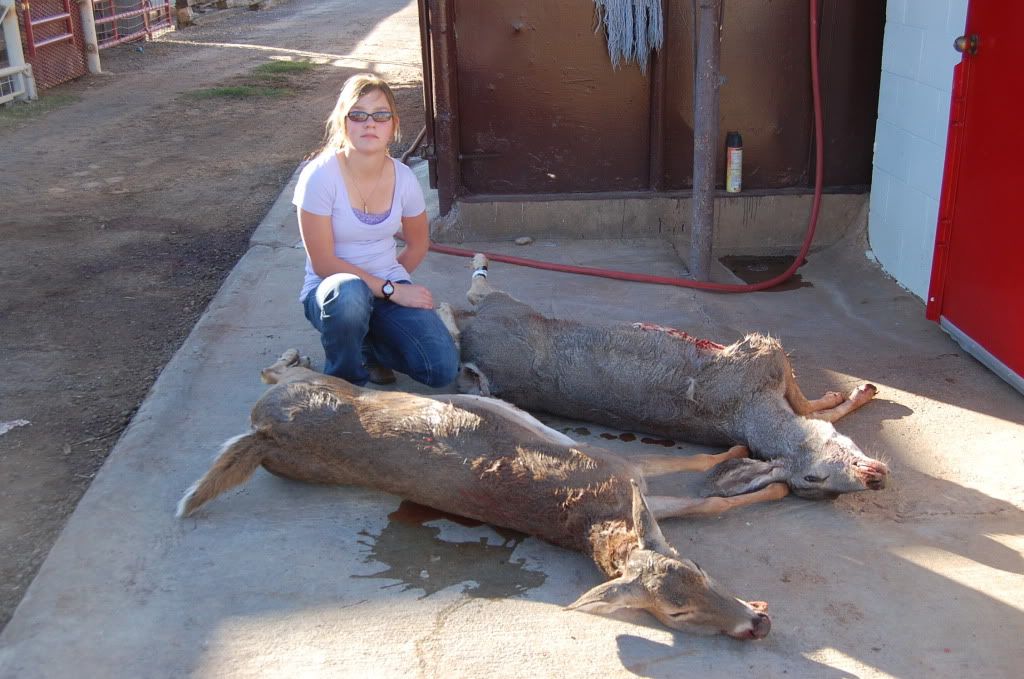 While the kids were managing deer I did my part managing predators.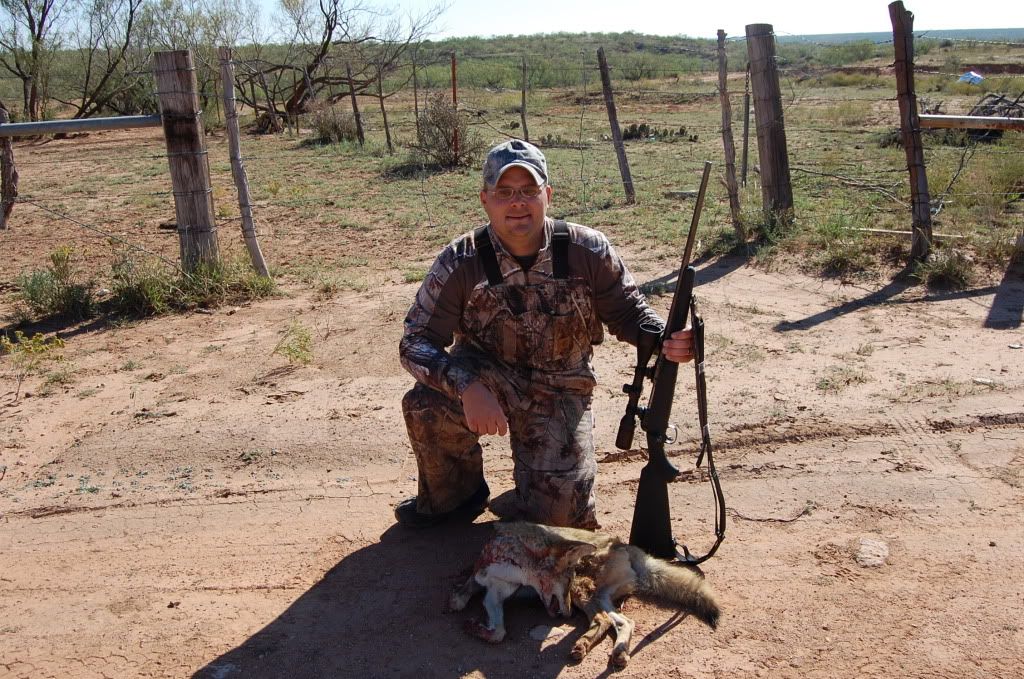 Romans 13: 1-4
---
Looks like a fun time.

Is that coyote a normal size for that area?

I have heard that they don't get very big down that way.
Live to hunt, hunt to live.

Don't argue with an idiot; people watching may not be able to tell
the difference.
---
Oh no he was a little guy. Where I am at we got some big yotes.
Romans 13: 1-4
---
That looks like you are having too much fun down there. Congrats to your kids on some nice does!
---