Last weekend I picked up my 2010 Colorado Mule Deer from my Taxidermist. I had always told myself I would get my first good 4x4 mounted, and this one was definitely good enough for me.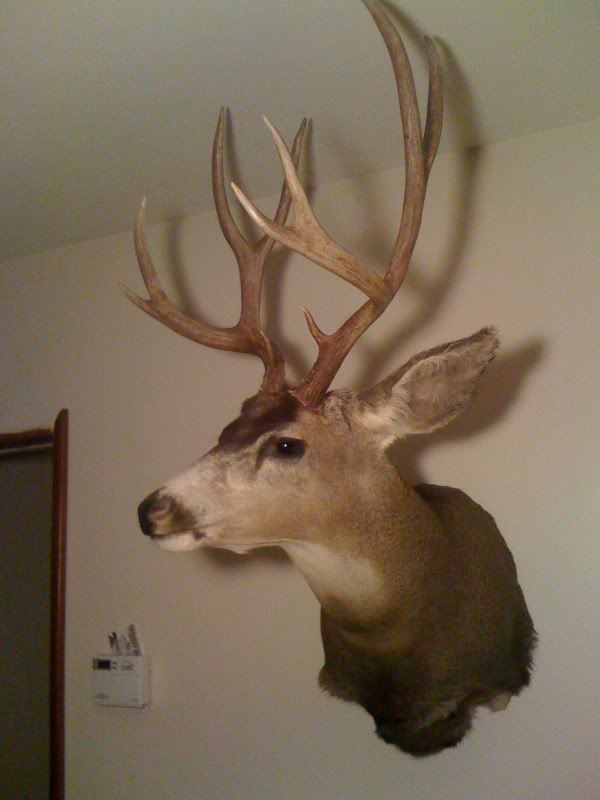 My dad and I also had the idea to get another mount done for my grandfather (mothers side). I never had the privilage of hunting with him, but he got my dad into hunting after my parents got married, and always told me stories of their trips. After he passed away my grandmother gave a set of antlers that he had kept from a hunt back in the late 70's. He had saved them because of the unique balls on the end of several of the points.
So now with my dad's deer from 2001 we have deer from 3 generations of hunters on the wall in our den, and all of the deer came from the same general area!
'Below is my dad's 28" wide 4x3 that rounds out the trio.
My great uncle also has this 166 net deer from the area as well.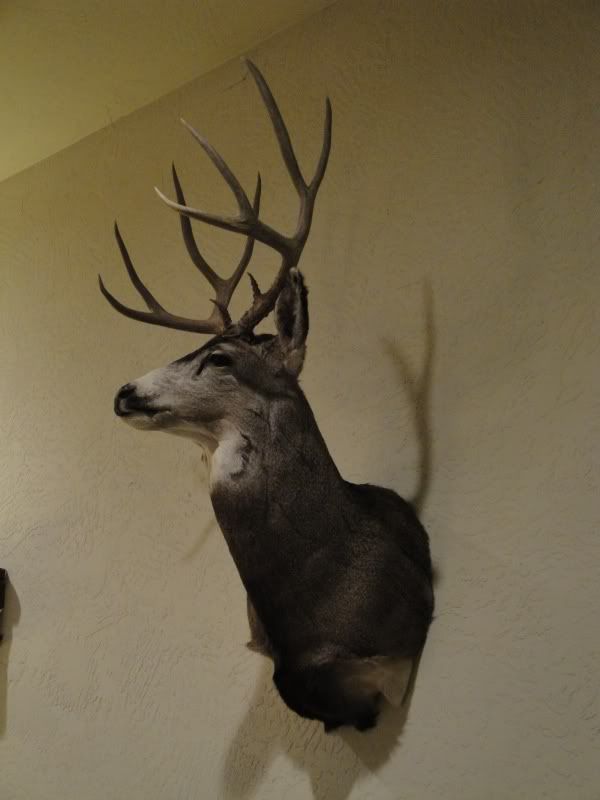 ---
Site Admin

Posts: 9996
Joined: Thu Oct 10, 2002 9:34 pm
Location: St. George, UT
Contact:
Cool pics with all the 3 generations.
---
Those are awesome pics, great looking deer!
---
Very nice ! I like the fact of the 3 generations !
---
3 point

Posts: 399
Joined: Fri Apr 23, 2010 2:07 pm
Location: Nephi, UT
That's way cool. I like the acorns on your grandfather's deer. Way unique!
---
---
2 point

Posts: 153
Joined: Sat Nov 08, 2008 12:23 pm
---
Those are some great Bucks.
---
2 point

Posts: 248
Joined: Wed Sep 29, 2010 7:23 pm
Location: Western Colorado
those are some great looking deer
2010 Strother SR-71 390 grain arrow @ ~60#
>------->
298 FPS with 74.6 KE. Slick Trick Army.
"Is it elk season yet?"
---
Thats great to have 3 generations of deer. Looks great.
---