Well I decided to have the big muley sheds I found during 2nd rifle season mounted on a half euro (fake) skull. They are turning out great. All that is left is finishing coloring them.
The day I found them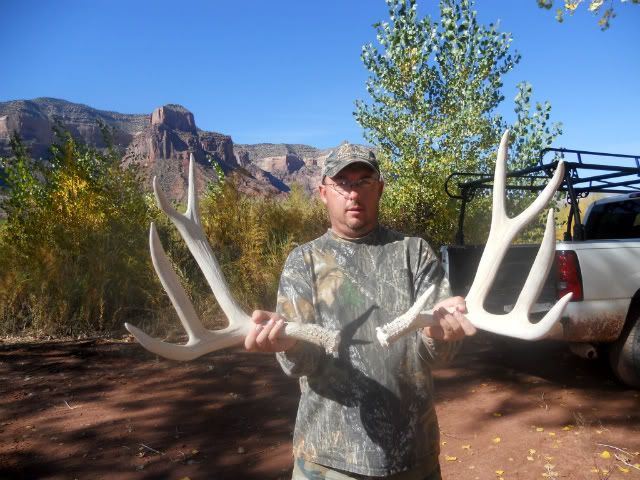 On the skull
I will post the finished pics when I bring him home. We will be starting on my brothers 2011 bull in 2 weeks altering the form and then mounting it.
Quinton
---
---
Thanks much ! He is finished and home now and what a great addition to the house.
---
Site Admin

Posts: 9996
Joined: Thu Oct 10, 2002 9:34 pm
Location: St. George, UT
Contact:
---
Those turned out very nice. What did you use for the stain?
---
Thanks much !
As for the coloring, they used a mixture of Bob Ross paints to get the color right.
---
Spike

Posts: 92
Joined: Thu Sep 18, 2008 11:45 am
Location: Burns, Oregon
Contact:
---
They look great! Nice find!
---
They turned out great. Congrats on a nice find.
---
Those are awesome. What did they score?
---
---
Who is online
Users browsing this forum: No registered users and 1 guest