4 point

Posts: 695
Joined: Mon Jan 08, 2007 6:03 pm
Location: Battle Mountain. Nevada
Let's see everyones favorite mount wether its yours or not...
If God Had Intended For Us To Be Vegitarians, Why Did He Make Animals With Meat?
.
.
.
Unless You Haven't Heard..I'm a Pretty Big Deal Around Here.
---
I like the mount where it looks like they are in the rut with they're head bowed, in the sneak position. But I like them in velvet.


"I'm a Backwoods Boy! I grew up on a Dirt Road!"-Josh Turner
---
Monster

Posts: 1073
Joined: Fri Sep 18, 2009 5:49 pm
Location: Building America
This is my favorite mount. I designed it and had a friend mount the horns for me. I killed the buck on top on a Saturday in California and then drove 600 miles and hiked 6 hrs into the wilderness and killed the 3 point on the bottom on Monday afternoon in northern Idaho. Neither a true trophy, but alot of memories and a trophy to me. Anyway, what do you guys think about the double plaque? ----shooter
"Only accurate rifles are interesting"-----Col. Townsend Whelen
---
Site Admin

Posts: 9996
Joined: Thu Oct 10, 2002 9:34 pm
Location: St. George, UT
Contact:
One of my favorite, taken by my Uncles dad 'back in the day'... Arizona Strip.
---
Hey Springvilleshooter, That is so cool that you bagged bucks that looked like brothers but from different states in the same week, and the mount looks great.
---
4 point

Posts: 613
Joined: Wed Jan 02, 2008 11:02 pm
Location: SLC, Utah
My favorite, Just how he was standing when my goldtip smacked him..
---
Here is a yote mount we invited to the new years party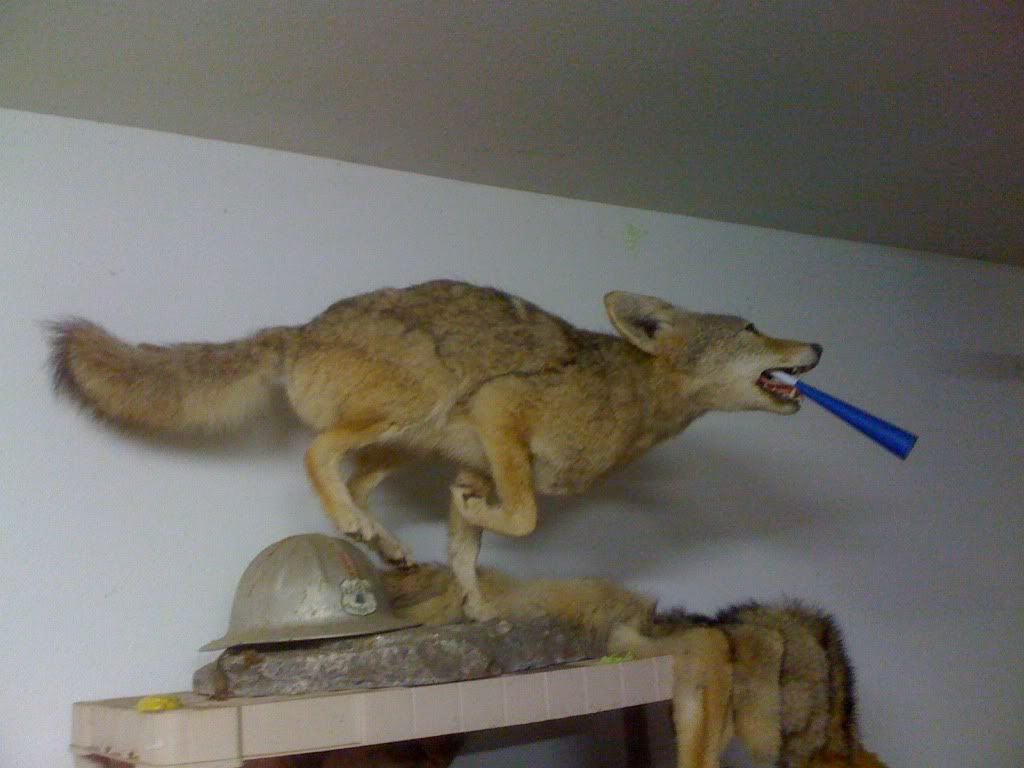 ---
I'll have to say my favorite mount is my next one! It'll have to be bigger than the one's I have already
It ain't the size of the gun but the placement of the bullet.
---
This buck was in full rut in the sniffing position when I stuck him.
---