New to the site. I found it by mistake, but thought I'd show off my bull from last season. Ironically, we ended up getting 3 bulls in 3 consecutive trips to the woods this year. All 3 basically from the truck en route to the place we wanted to hunt. As you all know, sometimes it's better to be lucky than be good.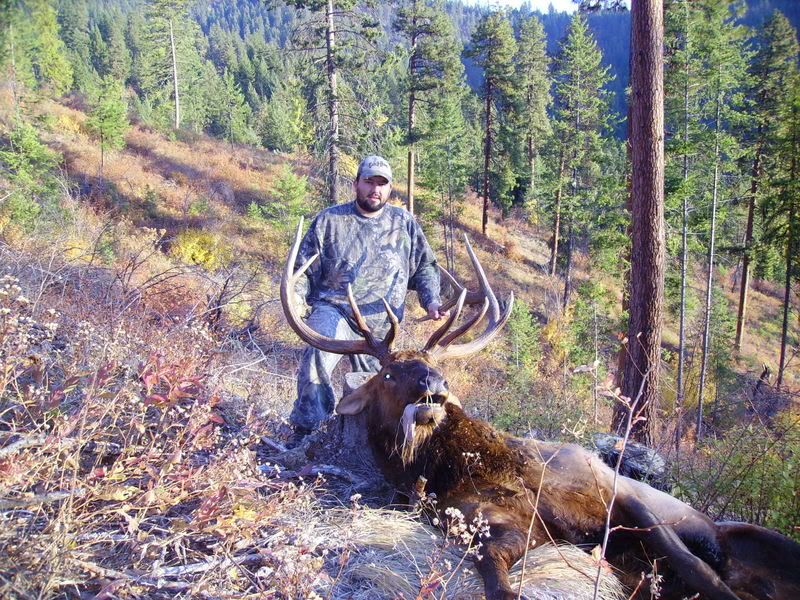 Here he is, 6X6 with the start of a 7th on one side. Measured out at 333.5 gross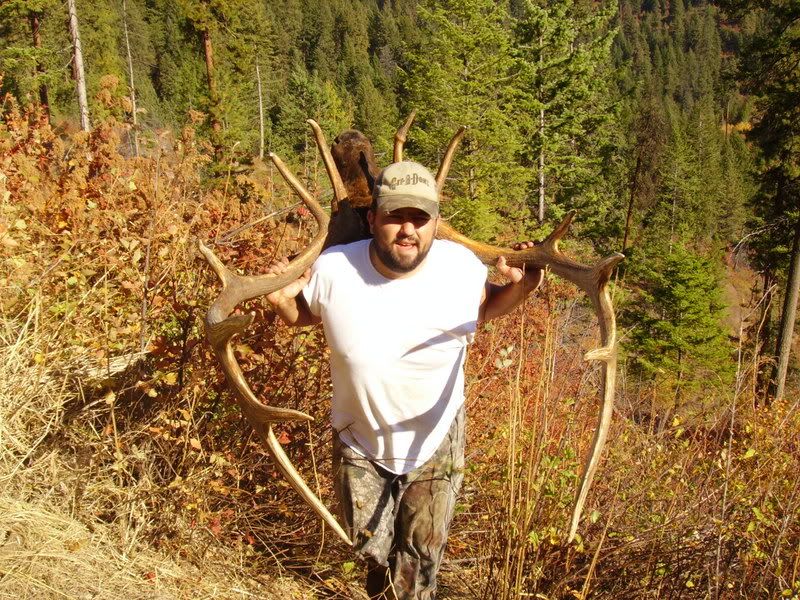 A different view packing him out.
---
wow! great washington bull!! was that one one of the very limited hard to draw tags?
---
Very nice! Congrats on a great bull!
and enjoy the site.

Cody
Old hunters NEVER die,they just have better camo.
---
and what a way to make an entry! I lived in WA for a few years back in the '90s and never saw any bulls close to that one. Congrats on a great bull!
It ain't the size of the gun but the placement of the bullet.
---
Moderator

Posts: 2117
Joined: Sun Jul 09, 2006 1:00 am
Location: COLORADO
WOW that is a great bull from Washington no less
THE LORD IS MY ROCK



---
Spike

Posts: 105
Joined: Tue Jul 24, 2007 10:36 pm
Location: Az
---
That's a dandy of a bull. Welcome to MuleyMadness.
Hiker

Proverbs 3:5-6
---
Site Admin

Posts: 9997
Joined: Thu Oct 10, 2002 9:34 pm
Location: St. George, UT
Contact:
That is some pretty country, and a beautiful looking bull! CONGRATS!
---
That is a sweet bull stick around this is an awesome site with some great people
---
2 point

Posts: 159
Joined: Tue Dec 04, 2007 4:50 pm
Location: veyo,utah
Contact:
that is a huge bull nice job and stick around great site!!
im a jersey boy becomin a utah boy!!!
---