my favorite is my nosler model 48 sporter in 300 wsm..so light and ridiculously accurate
---
2 point

Posts: 248
Joined: Wed Sep 29, 2010 7:23 pm
Location: Western Colorado
.270 Sako Finland. Drives nails like nothing I've ever seen. Put some Nosler Partitions on the end....it gets the job done
2010 Strother SR-71 390 grain arrow @ ~60#
>------->
298 FPS with 74.6 KE. Slick Trick Army.
"Is it elk season yet?"
---
The .30-30 is my go to round for close range hunting in wooded areas. It has performed flawlessly for me time after time. I have rarely had to trail a deer with it, usually dropping them where they stand. I would never try to hunt anything larger than whitetail with it because that's just dumb. Choose the right caliber for what you are hunting and make a well placed shot and there will not be a wounded animal running off but yet meat on the table.
---
Fawn

Posts: 1
Joined: Wed Mar 26, 2014 2:07 pm
Currently my favorite is my .280 Ruger what a wonderful rifle. So far 1 ram, 3 elk and a Muley. Then the .300 Wby lots of history and countless hunting trips with it over 40 years. Then the 375 H&H , but the one that is special is the 250-3000 99 E the open sighted rifle I shot my first deer with, many years ago.
---
I have a lot of rifles but find more and more my Winchester model 70 pre 64 featherweight in .270 win being my favorite go-to rifle.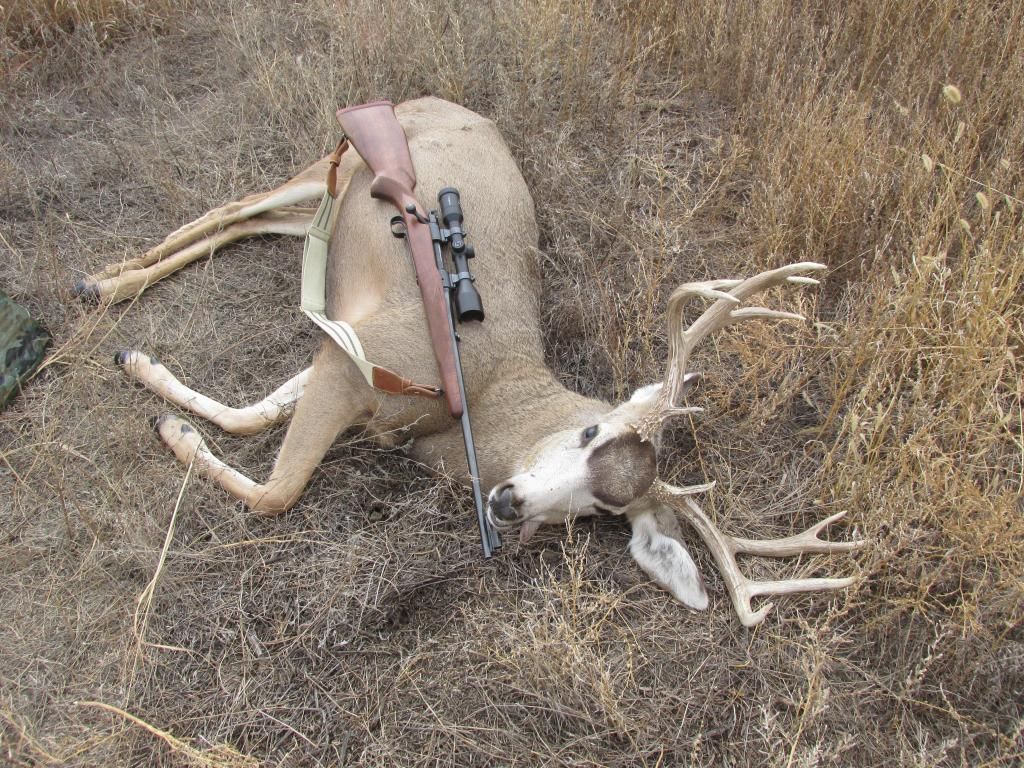 ---
3 point

Posts: 381
Joined: Sun Jan 02, 2005 6:46 pm
Location: Antelope, Oregon
For many uears my favorite was a Rem 660 in 308 w/2 3/4x Redfield scope. Then about 15 yrs ago I shuffeled through my rifle's using a couple different ones. Rem 700 in 25-06, Rem 700 in 6.5x06. The 660 ended up at my son's house, no idea how that happened. But several years ago I got a new Mod 70 Ftr Wt in 6.5x55 that's what I use nor.
---