While sitting around waiting for my leg to heal I noticed that there are some bucks coming down off the hill to feed.
So I hobbled out to where they are cutting past the house and set up a camera.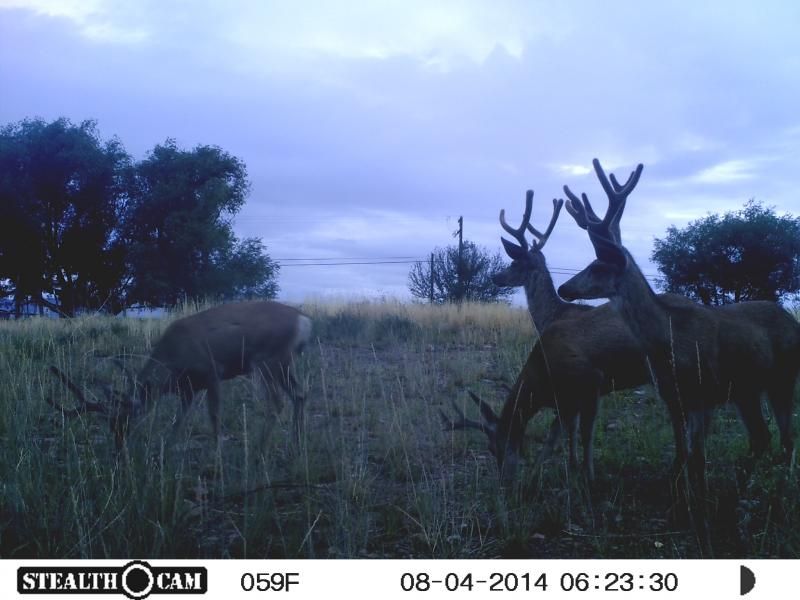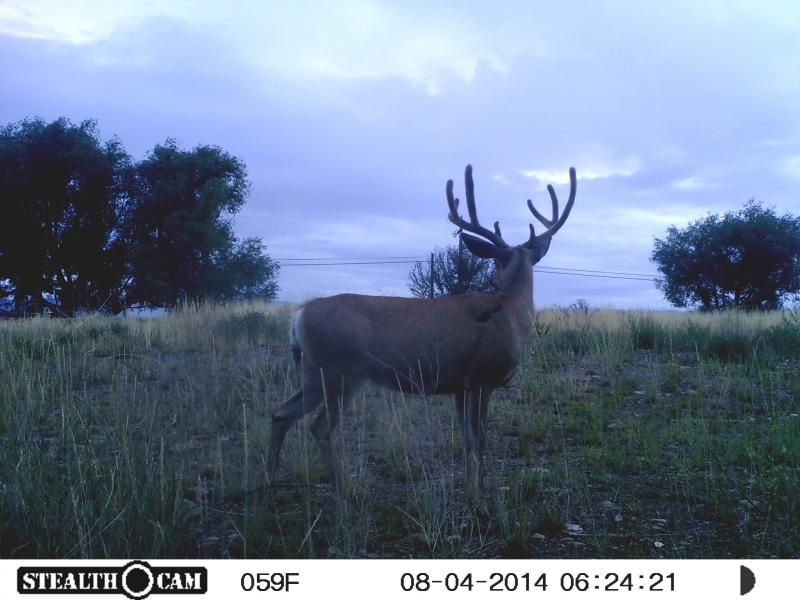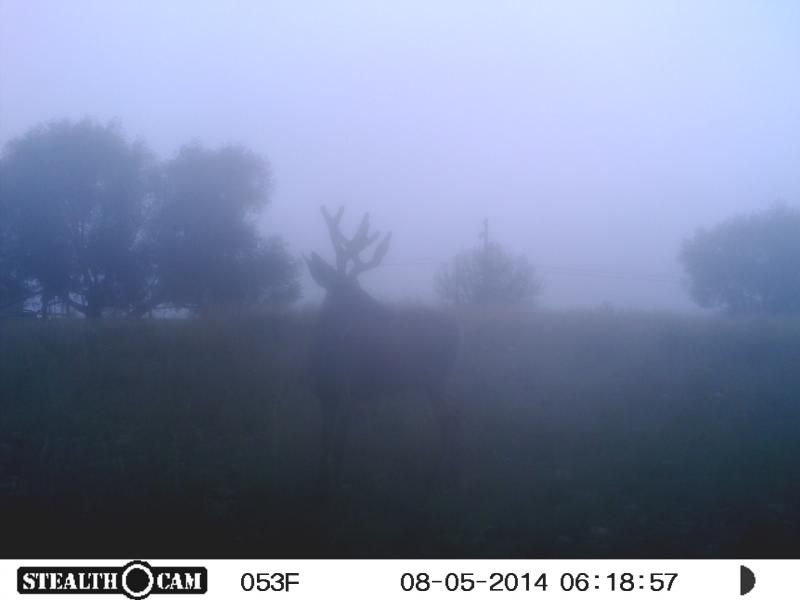 Live to hunt, hunt to live.

Don't argue with an idiot; people watching may not be able to tell
the difference.
---
Site Admin

Posts: 9996
Joined: Thu Oct 10, 2002 9:34 pm
Location: St. George, UT
Contact:
Dad gum, here I was bummed out not expecting any cam pics this year.
Cool
---
Monster

Posts: 1073
Joined: Fri Sep 18, 2009 5:49 pm
Location: Building America
I'd smoke that 3 pointer in a heartbeat. -------SS
"Only accurate rifles are interesting"-----Col. Townsend Whelen
---
Spike

Posts: 51
Joined: Thu Feb 11, 2016 2:36 pm
---
---
---
Who is online
Users browsing this forum: No registered users and 2 guests