Spike

Posts: 129
Joined: Sun Dec 04, 2011 10:46 pm
Location: The Golden State
I've shot a few green wing teal and northern shovelers, mallards etc. but here's a few pics of a couple Ross Geese....which are pretty rare in my neck of the woods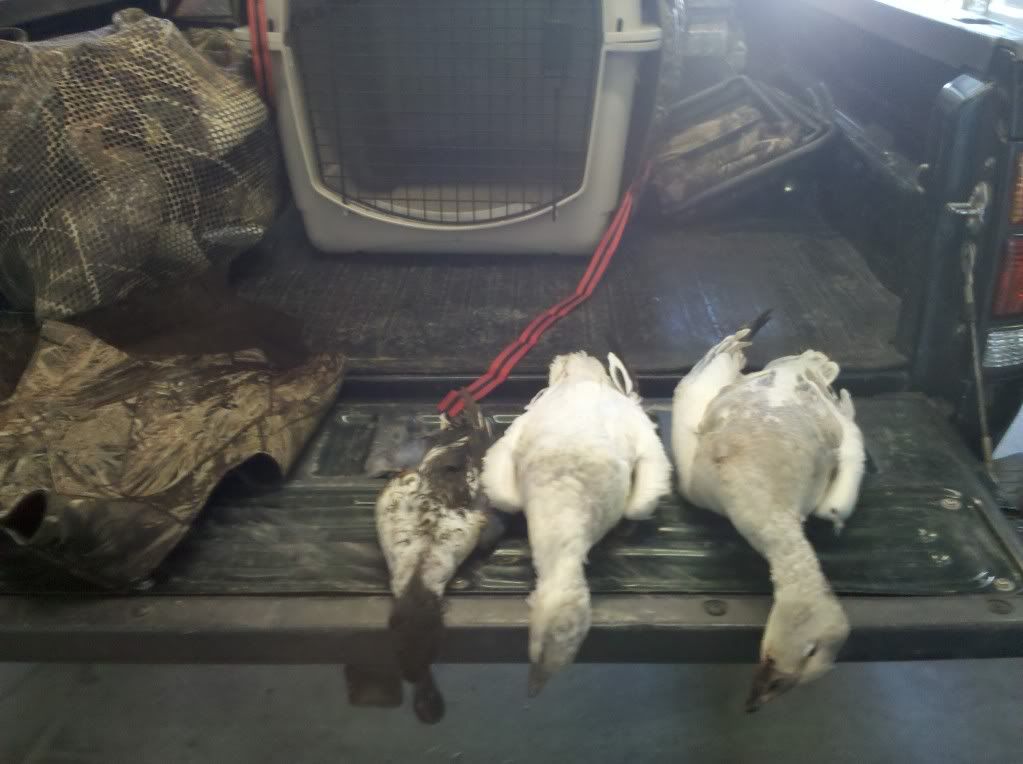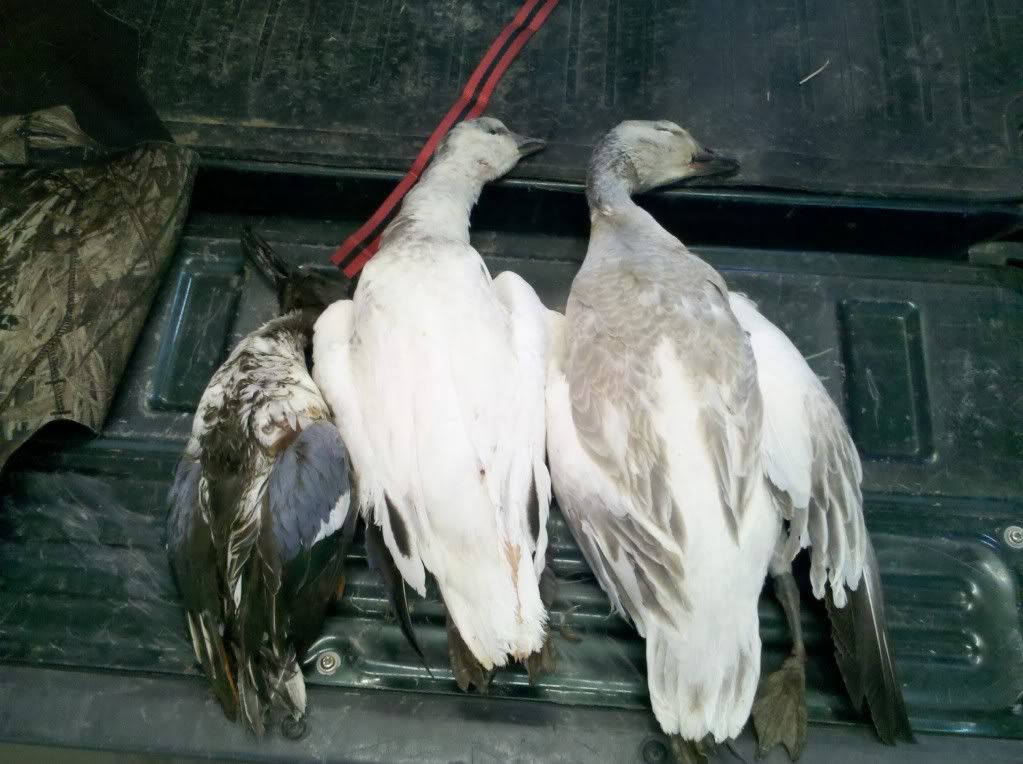 ---
Spike

Posts: 129
Joined: Sun Dec 04, 2011 10:46 pm
Location: The Golden State
Afew mallards as well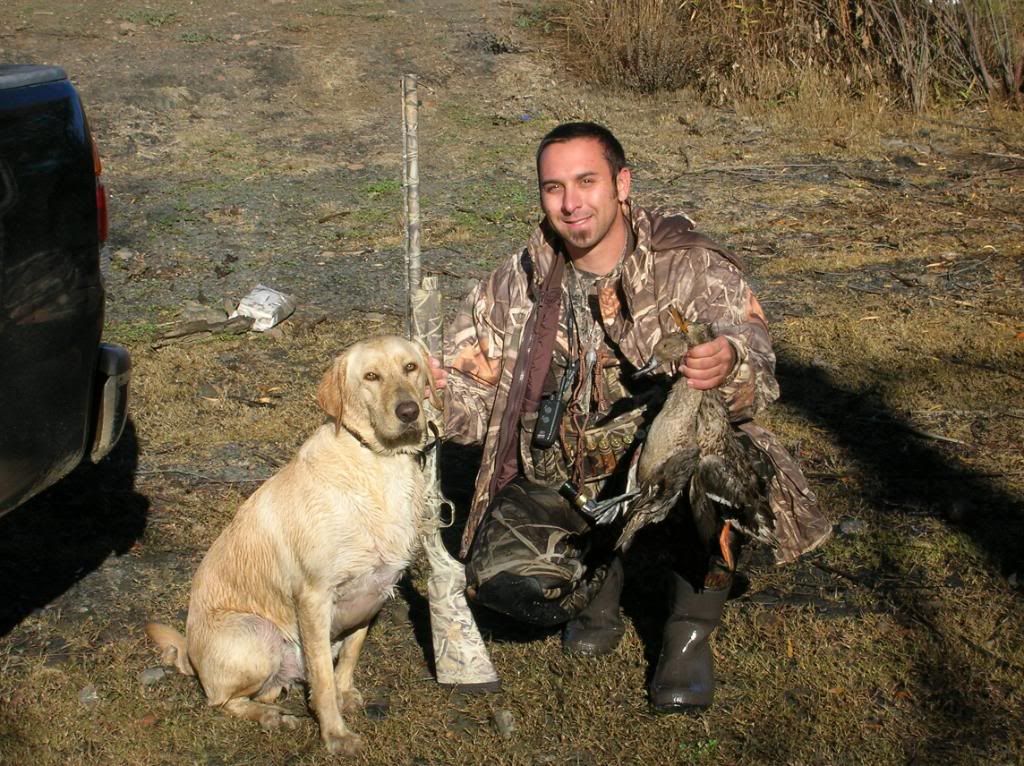 ---
Spike

Posts: 129
Joined: Sun Dec 04, 2011 10:46 pm
Location: The Golden State
this one was a couple years back
---
That's a Ross and a juvy snow my friends. Nicely done!
thedailyhuntandfish.com

Pro Staff for Northern Utah Waterfowl
Duck Junkies Field Staff
---
In the third picture isn't that a hen pintail and a hen mallard?
Great pictures though I haven't been able to make it out fowl hunting for the last couple of year so I'm just a little jelous.
Live to hunt, hunt to live.

Don't argue with an idiot; people watching may not be able to tell
the difference.
---
Spike

Posts: 63
Joined: Mon Aug 16, 2010 6:27 pm
Location: Reno, Nevada
Here is a pic of me and my little brother with two gadwals. They were shot in Idaho.
---
Nice!! I have a Ross sitting on the fireplace mantel. They are fun little birds to chase.
---