Site Admin

Posts: 9997
Joined: Thu Oct 10, 2002 9:34 pm
Location: St. George, UT
Contact:
Adding an image to a post...
The image you display must already be available on the Internet (it cannot exist only on your computer, for example, unless you run a webserver!). There is currently no way of storing images locally. To display an image, you must surround the URL pointing to the image with tags.
For example, this url...
http://www.muleymadness.com/images/DSC03182.jpg
Must be surrounded
by these
tags. would produce this: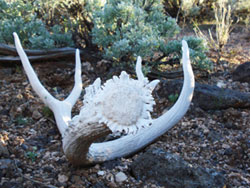 You can aslo simply link to a page with your image if you wish, eg.
http://www.muleymadness.com/images/DSC03182.jpg
---