Monster

Posts: 843
Joined: Fri Sep 14, 2007 7:18 am
Location: home
They day turned out to be windy, but when we got to the lake it turned out to be that perfect time all anglers hope for. The start of "Ice off"! We had about 100 ft of water before the ice so I bundled Oaklie up in her snow suit. First time we have got to use it as it has been an unusually warm year as we all know. So I doubled up my line with worm and power bait (rainbow) and put a florescent green on Oaklie's.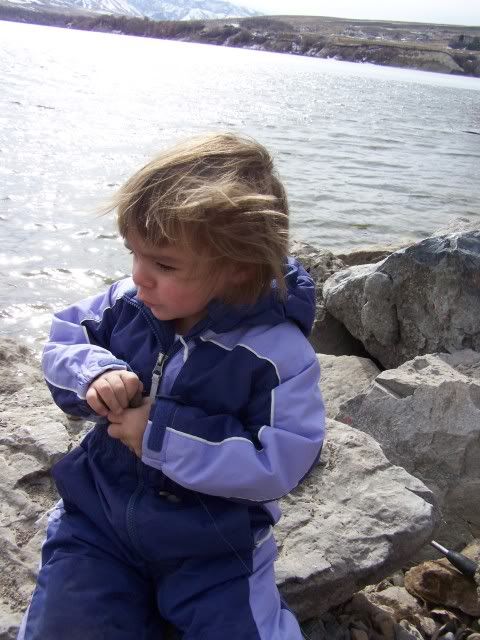 The wait was short. Oak's had a bite and as her little hands tried to reel it in it ended up getting snagged. We ended up breaking the line. I decided to pull my line in and just concentrate on Oak's. After all she was the reason I was there. I cast her back out and within 10 min she had another bite. We missed it so I cast her out again. Few minutes later we where back at the trying to let a 2 year old reel in without getting snagged. This time success, it was small but lots of fun for a small girl. We released it and back out again. Missed 2 more fish and caught one more about the same as the first.
Oaklie was having fun but I did not want her to get to cold so we started to pack it in. I started to gather our gear and her pole started to tighten again. I said "last fish baby" and hooked it. The rest was all her again, she reeled it in and I grabbed the camera.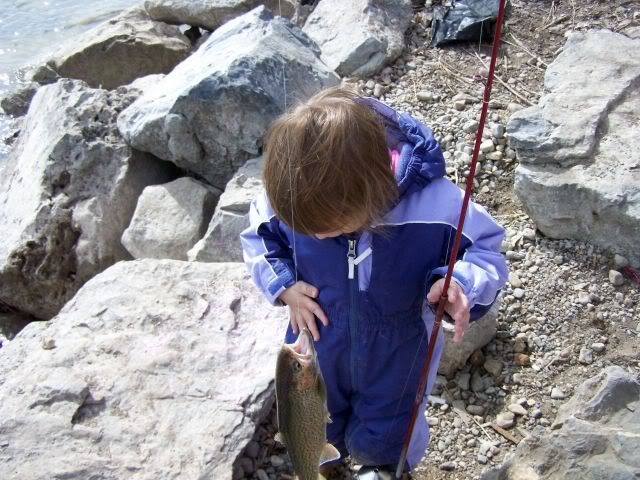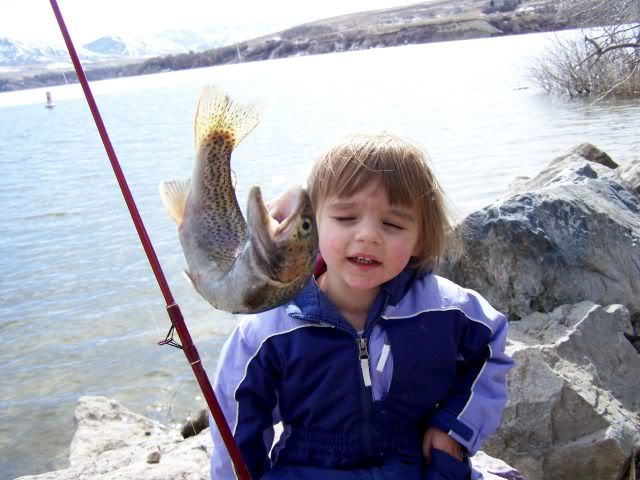 All in all a great day
Genesis 27:3
Now take your hunting equipment, your quiver and bow, and go out into the open country and hunt some wild game for me.
---
That last pic is priceless!

Make sure to show it to all future suiters that you see fit to date your lovely daughter! Sure to let them know she is something special!
It ain't the size of the gun but the placement of the bullet.
---
Very nice!!! One of my favorite pasttime with the kids is fishing! Great memories.
---
Fun! Good on ya for getting her out.
"Reality is that which, when you stop believing it, dosen't go away."-Philip K. Dick
---
I like that last picture.
They are both striking a pose for the camera.
Live to hunt, hunt to live.

Don't argue with an idiot; people watching may not be able to tell
the difference.
---