Took a quick trip down to the lake to see if things have turned on yet. The wind was blowing pretty good so I hid back in the bay untill things calmed down some. While I was waiting I hooked an albino carp that was about twenty inches long and looked to be a couple of pounds. It didn't want to stick around to have its picture took and headed back to the depths.
After the wind dropped off I headed out into the lake and started working the shore to see what I could pick up. Turned around when the sun went down so that I could work the good areas as dusk set in.
The first to play was this little SMB.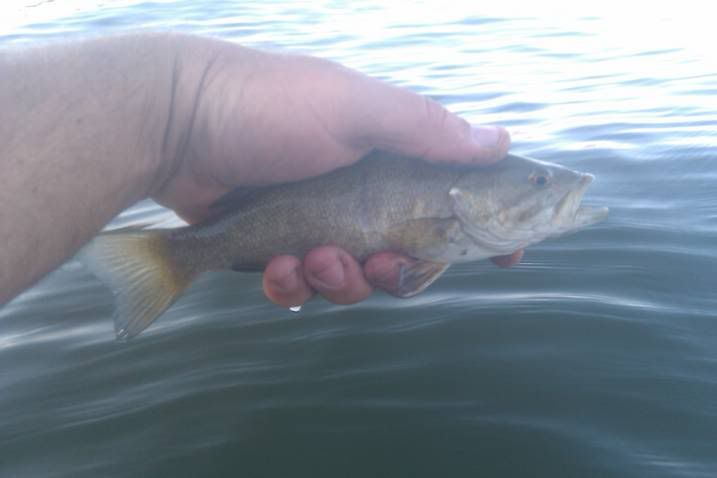 Two casts later and picked up this one.
And the best saved its turn for last.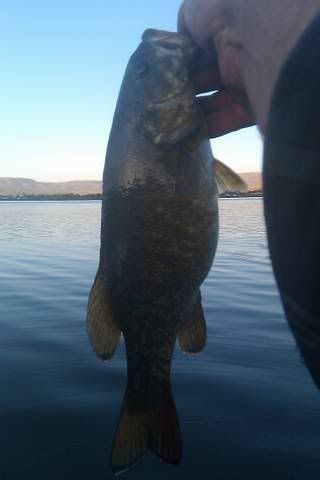 Had a couple more hits but they threw the lure on the way in.
I'm glad to see that the fish are starting to wake up and that the good times are about to start.
Live to hunt, hunt to live.

Don't argue with an idiot; people watching may not be able to tell
the difference.
---
NICE!!!! Funny, I was just going to post some smallie picks from the last two weekends on the Grand Ronde River! The big ones are biting!

CONGRATS my friend!
---