Ran out to Pelican Lake in the northeast corner of the state for a day of fishing for largemouth and bluegill.
It started off strong.
After awhile the wind picked up and slowed the fishing some but I was still picking up some smaller ones.
When the wind dropped off again the good times were back.
And as usual as dusk was setting in the fishing really picked up.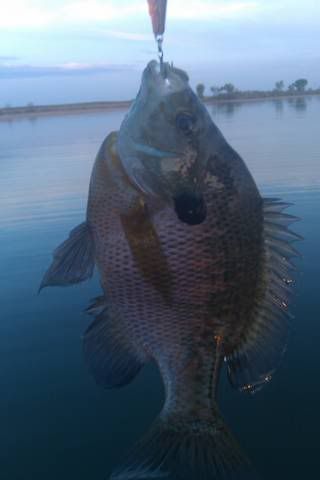 Live to hunt, hunt to live.

Don't argue with an idiot; people watching may not be able to tell
the difference.
---
NICE!!!!
---