Monster

Posts: 1190
Joined: Sun Dec 11, 2005 5:13 pm
Location: Utah
Hooked up! I didn't expect to catch this big guy today, but I'm sure glad I did! He seems SUPER old. He didn't have a ton of fight to him, his head is giant, he should have been fatter than he was (based off of other tigers I've caught there), and his fins are bigger than any trout I've ever caught. 23" streamer eating great grandpa tiger trout, I'll take it!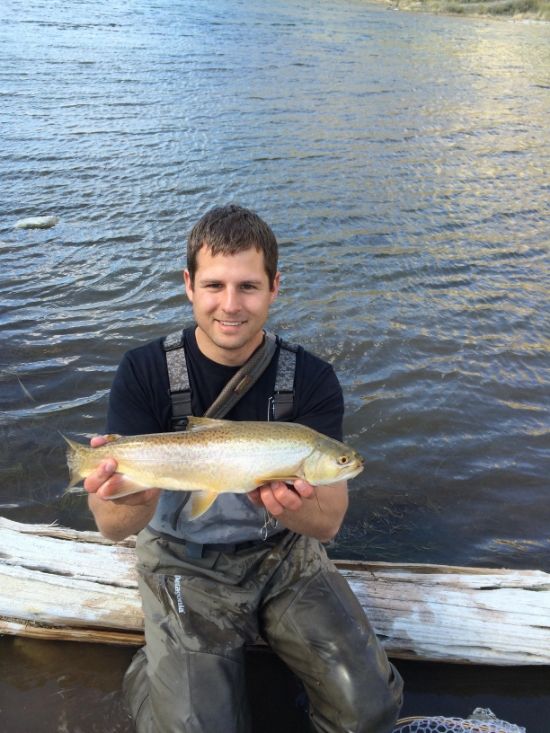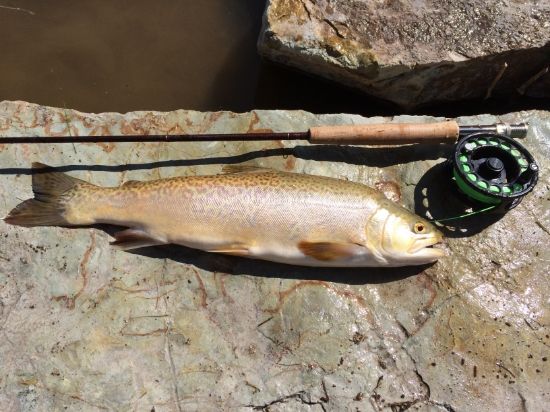 Caught a few pretty cutts too.
---
Site Admin

Posts: 9997
Joined: Thu Oct 10, 2002 9:34 pm
Location: St. George, UT
Contact:
---
Sweet! I love tigers. They are right at the top of my list for favorite fish. He does look like he hasn't been fed very well for awhile. Still a nice catch.
---
Some nice fish there. Trying to figure out what lake that is. Congrats
---