Monster

Posts: 1190
Joined: Sun Dec 11, 2005 5:13 pm
Location: Utah
All smiles today! Hit up Provo Canyon; awesome BWO hatch, fish rising everywhere, everything seemed right (besides the warm weather I was hoping for..bbbrrrrr). I'm working out kinks, developing skills, and missing more fish than I'd like to admit for about the first hour
Most about this size - Not monsters, but good healthy Browns, I'm lovin' it!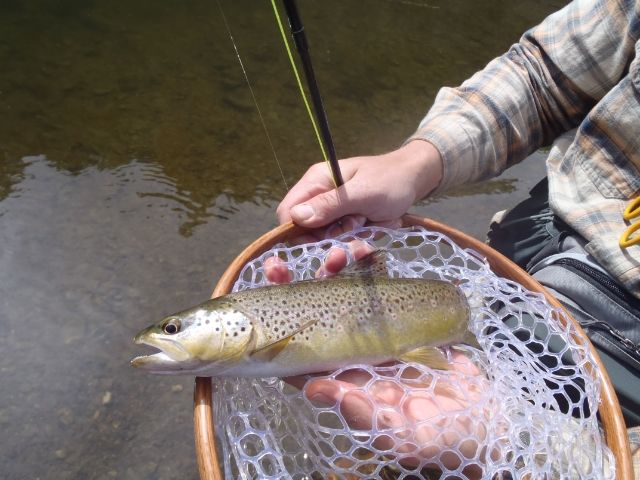 Then all surface activity just ceases. We fish it a little while longer, the bite has definitely slowed down, so we decide to drive up river a little more since we've got time to kill with the bite anyways. See lots of people throughout the Provo, it was one of those days where you find a good spot & pretty much just sit and fish those one or two holes. Well luckily the guy I was with knows how to pick 'em! He snags a nice Bow right off the bat, before I even make cast #1
It's slow after that though... The hatch was still wild, Blue Wings everywhere, but the trout weren't feeding on them anywhere for some reason. We finally give in and start throwing nymphs down low at them, and the action finally picked back up with that tactic.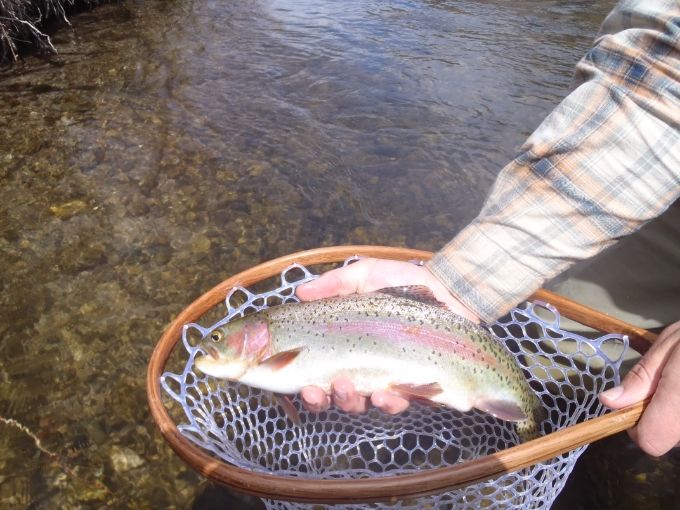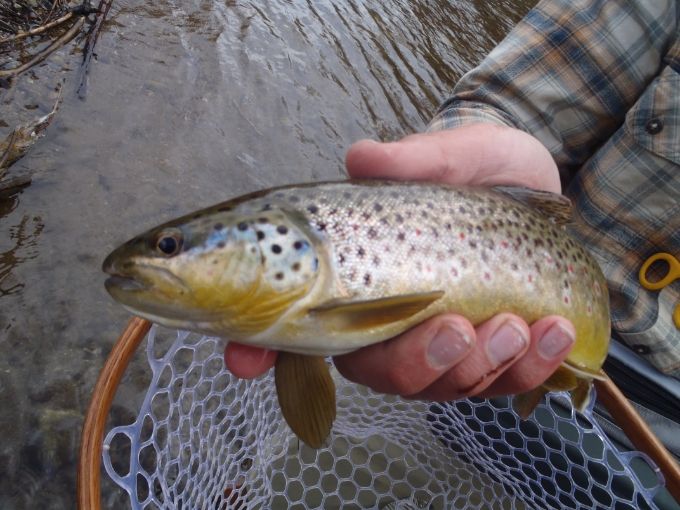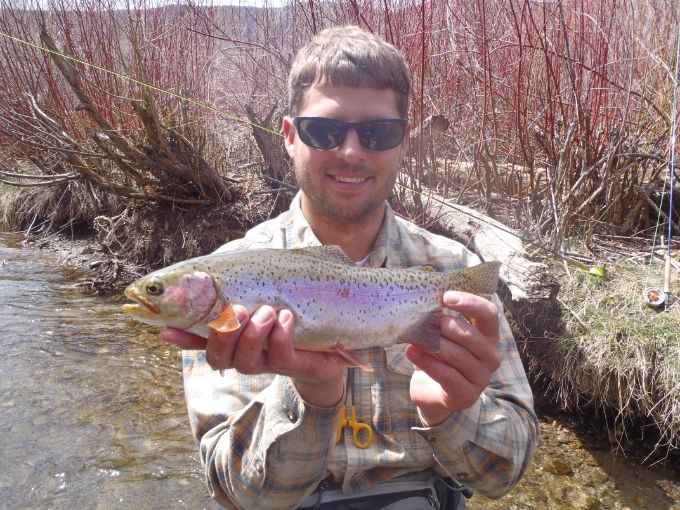 ---
---
looks like way too much fun.
---